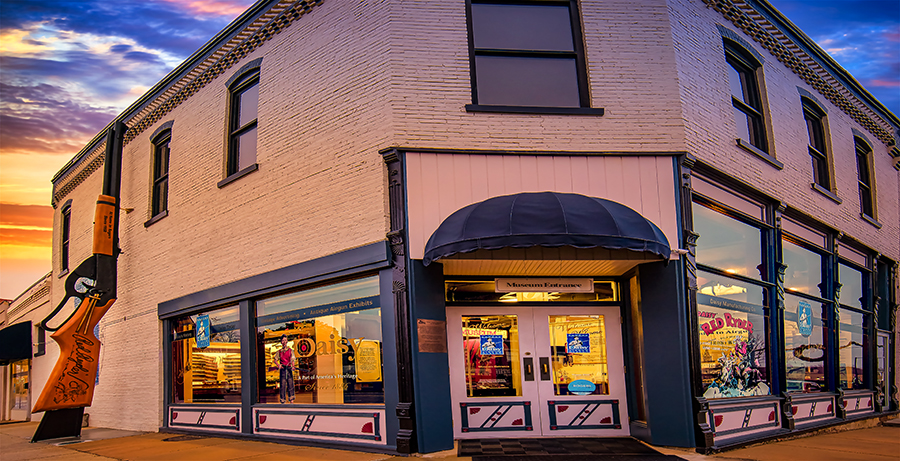 On January 20, 2021, the Daisy Museum installed the "World's Largest Daisy BB Gun", leaning against the outside of our museum's building as a photo opportunity to anyone who visits Historic Downtown Rogers, Arkansas.
An Opportunity to Leave a Legacy.
2020 was a tough year for the Daisy Museum, yet we never wavered in our commitment to prepare the foundation, install lights and security cameras, and erect this iconic sculpture. I was a big undertaking and we invite you to be a big part of it.
With your donation of $500, specified for this project, your name can be on the plaque we will install adjacent to the World's Largest Daisy BB Gun. We will close the opportunity for this legacy donation at the close of business, 5:00 Central Time, on Tuesday, August 31st, 2021. At that time, we will order the plaque with donors' names (received by that time), to be embossed in alphabetical order.
When the large plaque is installed, each donor will also receive a small personalized engraved plaque, acknowledging their support of this significant project. They, and their descendants will be able to come to the Daisy Airgun Museum in Rogers, Arkansas, to see the World's Largest Daisy and find their name on the plaque.
Thank you for your consideration of this gifting opportunity.
If you would like to donate with a check, click here for a printable form to mail.