Welcome to the Daisy Airgun Museum.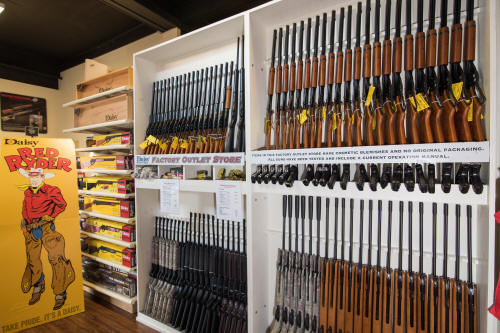 Since 1960, Daisy's corporate offices in Rogers, Arkansas, have housed an impressive airgun collection. In 1999, the company decided to utilize that collection to create a first class and entertaining museum which would serve as a tourism attraction for our city. In March, 2000, the refurbished, expanded museum opened its doors.

Today, the museum resides in the brick-paved historic sector of downtown Rogers in a building which, itself, dates to 1896. It attracts over 1700 visitors a year from almost every state in the continental U.S and several foreign countries. Gun and history enthusiasts come to see the collection of antique airguns dating to the 1600s.

Daisy collectors come to walk through a chronological presentation of Daisy history, view old packaging and advertising. Baby boomers come to see an example of the first Daisy made and to see and talk about the one they had as a youngster. Shoppers come to see the complete line of current Daisy products and take something home from the gift shop. And they all come to see the unique collectibles which are exclusively available through the Daisy Airgun Museum.

The Rogers Daisy Airgun Museum is a non-profit corporation, staffed primarily by Daisy retirees. The Museum is supported solely by admissions, donations, gift shop sales and sales of special limited edition collectibles (such as airguns, medallions, and posters) especially developed for a growing number of Daisy memorabilia collectors.

If you can come to Rogers, Arkansas, we'd love to meet you and to hear your Daisy story. If you can't make the trip right now, we're hopeful that this website will serve as a virtual tour for you and that you too will read our history, visit our online giftshop, share your story with other online collectors and even pick up an exclusive limited edition collectible. Most of all, we hope you'll join "Friends of the Daisy Airgun Museum" and take advantage of all that membership has to offer while supporting this unique non-profit museum. Please bookmark this site and visit often as we're constantly adding new collectibles.
We are located at 202 W. Walnut - Rogers, Arkansas 72756 - Get Directions Here!


Planning a visit to Rogers to see the Daisy Airgun Museum?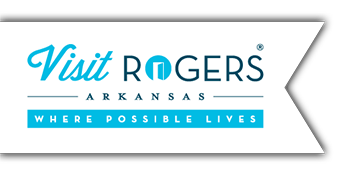 Click here to see other local attractions and plan your visit.
---